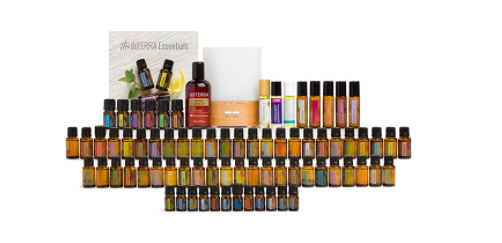 Yes, not an error that this page is here. With a passion for Natural Health and rediscovery of Essential Oils during the pandemic a chance to explore their benefits can go beyond just making your home smell nice. These particular oils caught my attention, Pure Essential Oils. Nothing but the actual oil itself contained in these bottles. Interested to find out more, then please get in touch.
There is a facebook group Have a Look at Essential Oils, if you are interested to learn more. Lots of information being added about using essential oils.
Your collection can start how you wish. A small collection of oils can be purchased or if there is a particular blend of oils you are interested to try. It's worth becoming a member as not only will you receive 25% discount on Essential Oils but loads of workshops and free learning opportunities throughout the year (all optional to take) By clicking on my link to join below or here I can help to mentor and introduce you to a community of like minded people who run regular free workshops, Oil Camps where you can win prizes, advice on how to grow your oil collection at a cost effective way. You can learn and take part in case studies to explore how these oils can help with sleep, health, wellbeing, stress, children, green cleaning, skin care etc etc.
If you're interested in using the Essential Oils but aren't too sure about Membership then still get in touch and I'll see how I can help.
Membership costs £24 per year but is included in many of the enrolment kits bundled with oils and a useful handbook. Look out for the extra value enrolment kits with the free Petal Diffusers.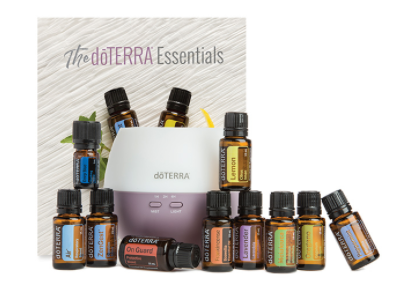 There are Ten core essential oils included in this Home Essentials Kit.
With promotions which vary each month there is always something to gain by enrolling. The occasional BOGOF too help to grow your collection, replenish your stock cheaply and enable you to share your oils with others.
Each month, before 15th if placing an order you will receive the free Product of the Month, known as POM. It's great. Receiving a new oil this way quickly adds to your collection and often introduces you to an oil you may not have considered.
Once you've joined it's recommended to make additional orders via a scheme known as LRP – Loyalty Rewards Programme. Each product purchased holds a PV, a product value. Starting on the LRP the first few months you will receive 10% back. This gradually builds after a few months to higher discounts until you get 30% back and free postage too.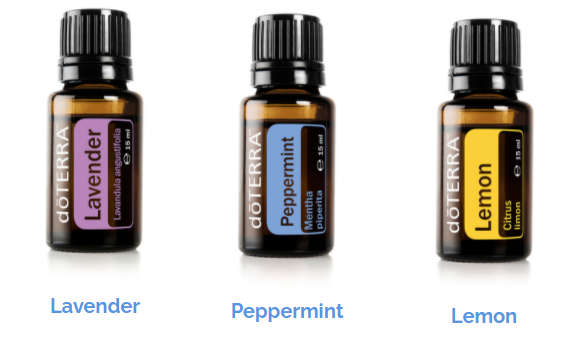 From the very start of your membership as an example first order you would receive 5 PV if you was to order the above. You'll notice also the postage fee gets refunded as PV, so no postage costs. In order to maintain your points each month you just have to order at least 1PV each month. After a few months you will be accruing 30% back on any purchases so the purchase of these three oils would provide you with around 16PV. With 16PV you could order: a Lemon Oil (12PV), Lemon Grass (11.50PV) Lemon Eucalyptus (13.50PV), Wild Orange (12PV) as some examples or save up for those more expensive oils. Oils like Ginger, Vetiver, Serenity, Rose, Myrh, Yarrow Pom, anything can be added to your order and purchased using your PV once you have enough points.
To join DoTerra you can click on this link. Get in touch if you want to find out more and interested in a workshop where you can try an oil for free. This workshop will be carried out by zoom or whatsapp and just a small fee of £5-£6.
Useful items for your essential oils from Amazon